Welcome to discover and visit desert Morocco with us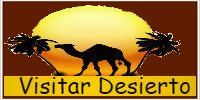 Visit Desert Morocco Company In Your Service
We invite you to see and enjoy Morocco
We are "VISIT DESIERTO MARRUECOS", a company with experience in the tourism sector, created to offer everything you want during your trip through Morocco and especially during your trip through the desert. From absolute peace contemplation of wonders in the dark, to a thrilling adventure, we offer the possibility to meet our trips by 4×4 on your own or in small groups. We offer great expeditions throughout the country, tourism, culture, studies, sports, adventure and everything you want. We can organize your trip service your needs and according to your interests. In connection with accommodation, there is the possibility of staying in the heart of the desert, in a hotel or in a nomad tent.
To visit Desert Morocco is to offer private or shared tours, cheap trips and luxury travel packages at affordable prices. The best authentic Morocco tours starting from: Marrakech, Fes Tours, Trips, Vacations Casablanca Ouarzazate, Agadir, Tangier Vacations to the desert to experience a camel ride over the amazing dunes of Erg Chebbi or Erg Chegaga. Explore the port city of Essaouira and tour the famous imperial cities of Morocco.
Throughout Morocco guided tours will take you to the most beautiful places in Morocco, with itineraries that allow you to explore and discover hidden gems. The tour organisers make each and every trip unique, as they share their extensive knowledge and take care of every little detail, so you can enjoy every moment of your holiday. The best trip is the leading Moroccan specialist in touring holidays with escort. Our tours are crafted by experts to cover Morocco's outstanding highlights, along with 'off the beaten track' jewellery and plenty of free time to make your own discoveries.
Camel Trekking in Morocco: For those who like to wander the desert like nomads, ride camels; dine under the stars and sleep in a tent. Our camel excursions are ideal for them. See the sunset or sunrise!
We are not only a company, but also a guide for your holidays in our wonderful country, we would like to offer you all the information and help make your experience unique with Visit Desert Morocco.
Excursions to Visit Desert Morocco
NOTE:

If the itineraries and activities we offer do not match what you are looking for, do not hesitate to contact Visitar Desierto Morocco team of tourism experts and we will prepare the trip to your needs and requirements.